This is the 34" Sport Std. trike rear end you have been waiting for, strong, light and priced right.
NEW! Bolt on Trike kits for stock 2004 & up Harley Sportsters, including the Frankenstein 34" wide Sport Rear End with brake caliper and rotor, Black Swing arm with bearings, Shocks with hardware, 2 American Eagle 15" X 8" wheels style 186, lug nuts and 2 General Altimax 215/60R15, 2 - 11" Short Fenders and 2 - Sport fender brackets. You use your pulley and belt.
Overall width is 45 inches.
'04 & up Sportster Trike kit: $ 5000.-
Trike kit shipping cost in the continental US $ 310.-
The following pictures show what is included in the kit.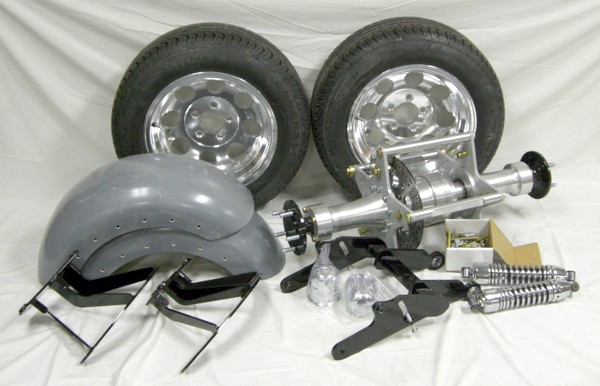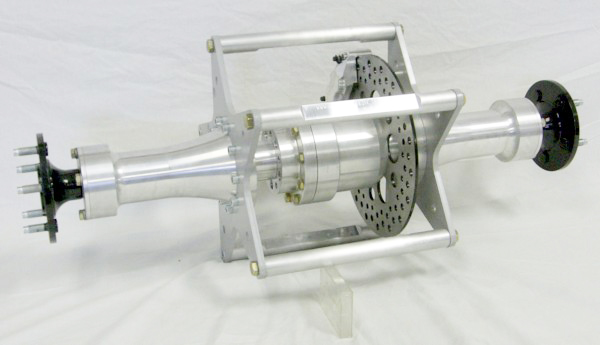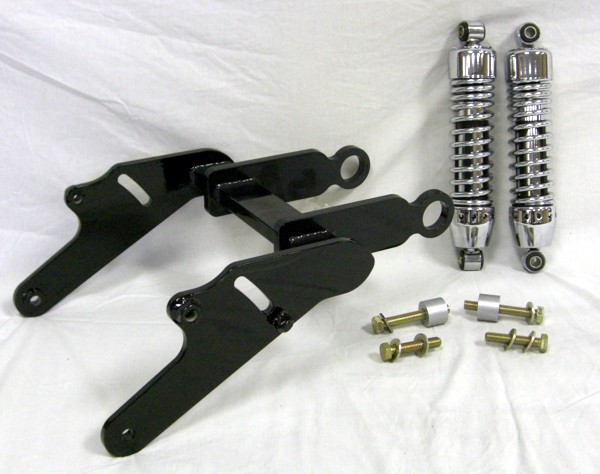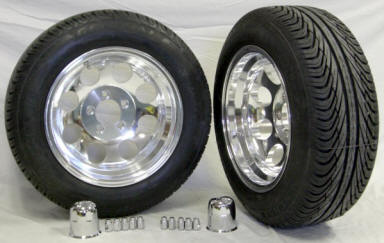 The following picture shows the rear end anodized black.
Additional $ 200.- for Black anodized rear end.